We have created a new video to show you the magic at our factory in Italy.






A sales video to ad to our portfolio.

Newsletter Winter 2020/21
Please click the link above to view our latest newletter which summarises what we have been up to recently.

EASY TO ORDER
ATEX FANS

Ferrari have standardised their zone 2 and zone 22 fans to make it easier for you to enquire and order.
We have made it easy for you to select the fan you require by creating a simple enquiry form for you to fill out with your requirements. This can be found on our website or you can email us for more information.
The zone 2 fans are suitable for general explosive gases (excluding Hydrogen and Acetylene) and zone 22 fans for non-conductive explosive dusts.
These fans can be suitable for internal and external explosive atmospheres or internal only explosive atmospheres, which means they can be supplied with ATEX rated or safe area motors depending on the area classification the fans are being used in. Click here to download the form now.
The fans can be supplied with certain accessories such as, flanges, flexible connections, dampers, anti-vibration mounts and protection guards.



Newsletter 2020 Q1
Please click the link above to view our latest newletter which summarises what we have been up to recently.

FERRARI'S MARINE FANS

Ferrari Fan Technology (UK) Limited have a range of centrifugal and axial fans for Marine environ-ments. These fans are suitable for the installation in essential or civil service Cruise ships, cargo ships and offshore platforms.
The fans are resistant to the corrosive atmosphere and harsh conditions, these are the priorities Ferrari set when designing the Marine fan range to ensure durability.
The centrifugal Marine fans are available in both direct and belt driven arrangements and include a case in hot-dip galvanised steel and impellers and inlet cones in stainless steel. The fan accessories are also constructed specially to support the Marine environment.
The axial Marine fans are available up to a size of 1800mm with a maximum of 200kW installed motor power. These are available in direct driven arrangement 4 with a hot-dipped galvanised steel split case for easy maintenance. We can also offer extras such as vibration sensors with signal transmission or an anti-run-back drive and are available for horizontal or vertical installation.


FERRARI'S ARTIC FANS

Ferrari Fan Technology (UK) Limited would like to announce the launch of our Artic range – extreme cold temperature centrifugal fans, suitable for applications needing to work at a temperature of -60degC.
Ferrari's Artic fans can be constructed in a choice of carbon or stainless steel to meet the specifications of the application. We can supply these fans in direct or belt-driven arrangements. In the case of belt-driven, the belts and pulleys would be constructed in special materials to meet the needs of working at lower temperatures. These fans will be supplied with a specialised motor to meet these requirements.
These fans best suit applications in industries such as refrigeration, oil and Marine.


FERRARI FUN FACT 1


One of the biggest meat production companies in Europe had a big problem with very unpleasant odours from the exhaust hoods at their plant.
They worked with Ferrari and installed a new ducting system to evacuate total process air of 700,000m3/h.
Three Ferrari double inlet fans of 200,000 to 250,000 m3/h and one Ferrari single inlet fan at 30,000m3/h were installed in special reinforced suction cabinets and connected to 45meter high chimneys.
One of the double inlet V-belt fans was in a special execution, AISI304 Stainless steel DFR1801/N12, driven by a 110kW motor and had an inlet of 1800mm. The other two double inlet fans had 1600mm diameters in a special anti-corrosion painting execution driven by 110kW and 90kW motors. The single inlet direct driven fan was a Ferrari FQ1122 in AISI304 stainless steel driven by an 18.5kW motor.


PLUG FANS FOR SALE


We have 2 plug fans on stock at our UK depot at special de-stocking prices

Brief description
PFB801/N4A with 7.5kW 6-pole 400/3/50 AC motors
Handed RD
Airflow rates of up to 7.5m3/s (27,000m3/h) – please see attached fan curve
Suitable for inverter drive
Sound pressure 82dBA@1m

For more information please contact our sales office
on 0845 634 2174 or
drop us an email at sales@ferrarifantechnologyuk.co.uk




FERRARI'S PLASTIC FANS

Ferrari Fan Technology (UK) Limited are proud to announce we are now able to offer a new range of centrifugal impeller corrosion-resistant fans made of synthetic materials.
The reliability and durability of these products make for perfect use for the chemical industry, envi-ronmental technology, laboratories, surface technology, the manufacturing sector and education and research institutions, e.g. universities and institutes. Plastic roof fans and the appropriate accessories have a broad range of applications in central ventilation systems for residential and amenities construction.
Polypropylene and Polyethylene materials provide high UV stability and excellent corrosion resistance.
The range includes everything from classic centrifugal fans with direct drive or belt drive to duct fans and horizontally or vertically blowing roof fans, depending on the application. Numerous ma-terials including drives and accessories allow for a broad range of applications including even systems with explosion protection. The available sizes and rotor types make for the right choice of fan for every application.


FERRARI'S FIRE RESISTANT FAN

Ferrari Fan Technology offer high temperature single inlet centrifugal fans. The fans are independently assessed to provide 60 minutes of performance integrity when tested in accordance with BS476: Part 22: 1987 with fire expose form the inside.
They are designed for use with Fire Resistant ducting and benefit from:

Casing manufactured from double skin steel sandwiched with Rockwool insulation,


Single Inlet Single Width fans with backward or forward curved impellers,


Direct drive for low maintenance operation,


Special high integrity motors,


High quality manufacture, trouble free running,


Swing out impeller for ease of cleaning,


Door locks for integrating to BMS to ensure safe access when fan is electrically isolated,


Speed controllable with inverter drive.

Newsletter 2019 Q1
Please click the link above to view our latest newletter which summarises what we have been up to over the last 12 months.

FERRARI'S F400 ATEX RANGE


Ferrari Fan Technology are pleased to announce the launch our new ATEX rated F400 fire fan.
This new product is available in limited sizes of our direct driven centrifugal FQ range, handing op-tions are LG0 and RD0.
Each fan will be smoke rated at F400 which has been tested at 400 degC for 120mins, also the fan will be certified ATEX IIB 3G T3 for hazardous gases.
The smoke rated certification meets the EN12101-3 for F400 and can be used for dual purpose of air ventilation and smoke extract in the event of a fire to provide safe evacuation.
Fans will be supplied with an ATEX motor and will be suitable for Zone 2 Gases, which covers where an explosive atmosphere is not likely to occur but if it does will persist for a short period.
These fans are ideal for pharmaceutical or chemical industries, they will allow safe working envi-ronment from hazardous gases and allow safe evacuation in the event of a fire.
We are also offering a range of fan factory fitted features and accessories.


FERRARI'S NEW FRX RANGE


Ferrari Fan Technology are please to launch our new FRX range of single inlet centrifugal fans.
The FRX range has a new concept in motor pedestal design. Each size of fan has a pedestal which can accommodate up to 5 different motor frame sizes. The concept allows us to reduce part stock and assemble fans more quickly, the benefits for customers are:
• Reduced delivery lead times
• Lower purchase price
• Future proof for motor changes (subject to our assessment)
These fans in direct drive execution with rotatable fan casings are available in 7 sizes from 315 to 630mm diameter impellers with volume flow rates up to 23,950m3/h.
The fans are suitable for continuous airstream temperatures of 100 degC and up to 220 degC when supplied with cooling disc.
We are also offering a standard range of fan factory fitted features and accessories.


FERRARI'S INVERTER DRIVES


Ferrari Fan Technology are now able to offer inverter drives when buying fans from us. Inverter drives, also known as variable speed drives (VSD), are used along with the fan motor to either electronically program or manually change the speed of the fan. By adjusting the speed, you can regulate or even change the flowrate volume of air going through the fan.
The reasons people are choosing to invest in inverters along with their fans is to save money, changing the speed to suit airflow demand can save on electricity. By reducing the speed to optimise your process can help reduce your carbon footprint. Also, if you are controlling the acceleration you can control the stopping which will reduce wear and tear of the fan preserving the life of the fan.
The inverters we offer are of high quality and are manufactured and tested to best suit your requirements. Our inverters are easy to use and can save you time and money, they benefit from smart start technology, programmable for daily or weekly settings and fire shut off if required.
All of our Ferrari Fans can be specified to suit an inverter drive to meet your specifications.
There are many features and benefits to using an inverter and if you would like to know more please do not hesitate to give us a call or drop us an email.


FERRARI'S ACOUSTIC FAN JACKETS


At Ferrari we offer a range of centrifugal and axial fans which can now be offered with a bespoke acoustic fan jacket. Wrapping fans in heavy duty jackets can reduce breakout noise levels considerably typically by 5dBA.
Fan jackets can also be used as heat insulators increasing safety for users by reducing external surface temperatures.
Our jackets are manufactured using a range of materials suitable for high temperatures, corrosive resistance and can be used both internally and externally.
These acoustic fan jackets are made to fit any type of fan and size. We are happy to arrange site visits to discuss retrofits for existing fans or when you order a fan through us we can supply your fan with an acoustic jacket to best suit you and your performance needs.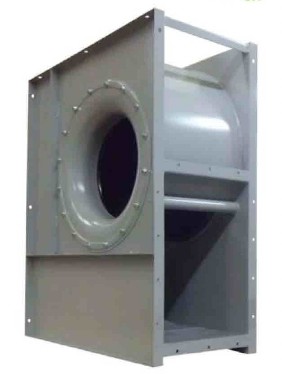 FERRARI'S FRC CENTRIFUGAL FAN


Ferraris FR range has a new addition, the FRC rigid direct driven single inlet centrifugal fan.
The fan is manufactured to be freestanding, it's design provides physical protection to the fan case and in this standalone arrangement contributes to a more stable solution than the standard FR range with pedestal. The strong angular frame has predrilled holes allowing it to be bolted into a panel or enclosure.

The FRC has a sheet steel case with backward curved impeller. Designed to continuously circulate clean air from -20C up to 60C. The fan is supplied with a 3phase IE3 compliant 2,4 or 6 pole motor.

The fan can be selected in a range of materials along with a variety of accessories.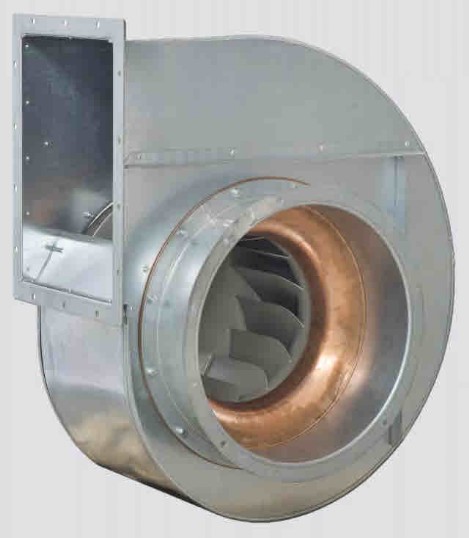 Paint Booth Fans


Ferrari have 2 specialist fan ranges for Paint Booth systems - a centrifugal and an axial solution. Both feature motors and drives out of the airstream and are available ATEX certified or as standard safe area fans.

1. FRP Centrifugal Range Fans
Ferrari Fans have introduced a new range of products specifically produced for the paint booth market. The fans capable of moving large volumes of air with low pressure are designed to allow mounting on the fan inlet flange providing horizontal exhaust. The fans are suitable for clean air or dusty air with maximum concentration of 50mg/m3. Fans are manufactured in mild steel with galvanised finish.

2. Axial EB Range Fans
Ferrari Fans EB range is a belt driven execution with transmission set placed inside the casing where it is completely isolated from the airflow and the motor is mounted on the fan case. It has adjustable pitch pressure die cast aluminium impeller blades on cast iron hub. As standard the fan case is supplied in galvanised steel but is also available in stainless steel grades 304 or 316.


Ferrari invest in new EN ISO5801 AMCA210 Fan Test Chamber

The plant allows the performance measurement of ventilating systems (both active and not) in conditions very similar to the real application and conditions. Furthermore, thanks to the accuracy and repeatability of the measurements, it is possible to make precise considerations about the effect of planning and construction variations of the plant where the fan is installed. The chamber also allows us to quantify the normalised performances of the fan, useful to certify the system performances and compare them with those declared for similar products (certified according to same standards).



Ferrari Q4 2014
Newsletter



Jet Fans

We can now offer a range of unidirectional and fully reversible jet fans with smoke extract certification to EN12101-3 and ATEX for explosive gas atmospheres. Click here for Jet fan brochure




Ferrari Q3 2014
Newsletter

Long cased Axial fans available with Polypropylene impellers

Ferrari are pleased to add axial fans with Polyproylene impellers adding wider range of duty point selections and resistance to a wider range of harsh atmospheres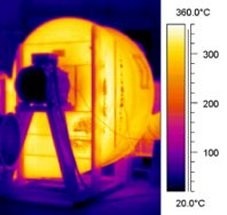 Certification for EN12101-3 smoke extract applications

Ferrari are pleased to announce recepit of full certification for their FR range of centrifugal fans for 400 degrees C for 2 hours. This complements the EF range of axial fans which are already certified

The fans are dual application in that they can be used for standard ventilation and for smoke extract in the case of fire.

Testing was completed by BSRIA in their UK laboratory complete with inverter drives which permits speed control.

The certification was verified and issued by BSI.