Air movement and ventilation specialists.


Ferrari Fan Technology UK is a specialist industrial fan manufacturer and fan supplier, we are the UK and Ireland representatives for F.lli Ferrari Ventilatori Industriali S.p.A. who produce their fans in a modern high-tech facility in Italy where we have a highly skilled fan engineering team.


Ferrari Fan Technology UK is a company dedicated to supply you with the right fan for your application and to provide you with the assurance that our fans will be of the highest quality and reliability.

Below is a video of our factory in Italy.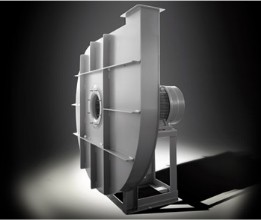 Our product range


Our range of Industrial fans include direct and belt driven Centrifugal fans, Plug fans, Axial fans, Blower fans, Inline fans, Jet fans, Roof fans and Duct fans.
We also offer a comprehensive range of commercial and domestic fan products
Our products are suitable for cooling, heating and ventilation in HVAC and Industrial Process markets, for clean air, dirty air or particulate, they can be used as Blowers, Exhaust fans, Forced Draught fans or Induced Draught fans

We specialise in ATEX fans for petrochemical markets (ATEX Certified) where there is an explosion risk. Fans conform to European Regulation 2014/34/EU (ATEX) and are suitable for Zones 1 and 2 gas and Zones 21 and 22 dust applications

We have approvals for high temperature smoke extract fans for both smoke and fume extract applications (EN12101-3 certified). We offer both Centrifugal fans and Axial fans certified as dual-purpose fans (normal running temperature and 400 degrees Celcius for 2 hours), the axial range is also certified for 300 degrees C for 2 hours, further we have a range of fans certified 600 degrees C for 2 hours. Also offered are Jet fans for car park and tunnel ventilation certified 400 degrees C for 2 hours.


Please watch the video below of our factory.

Testing and Approvals


All of our products are rigerously tested and where necessary for their application we offer the applicable approvals
AMCA
ATEX
GOST / TRCU 012/2011
EN12101-3

We can provide full performance testing on our purpose built EN ISO5801 AMCA210 test rig

Our factory is certified ISO 9001, ISO 14001 and ISO 18001



Energy Efficiency


We use the aerofoil technology in our impeller blade design to provide you with high efficiency fans which absorb lower levels of power and provide quiet running noise levels.

From 1st January 2015 (and the mandatory update of 1st January 2017) in accordance with the European Commission Regulation 640/2009, all fans supplied with motors of 0.75kW rating or larger will have IE-3 type motors fitted by our factory. These new motors, according to the standard IEC/EN60034-30-1:2014 are of premium efficiency class and will help to reduce energy consumption of our customers. We offer IE-3 compliant motors for smaller power ratings if requested and can also offer IE-2 high efficiency motors where the user is operating the fan with inverter speed control.
We are also offering fans supplied with IE-4 compliant motors at our clients request


Service

We invite you to check out Ferrari Fan Technology products and experience our high levels of service and excellent quality of build and reliability. Our mission is to offer a kind and knowledgeable sales staff to help you find the right fan for your application.