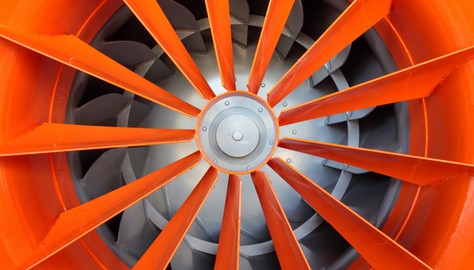 Welcome to our new website. Please feel free to have alook around the site and if you have any queries or would like more information please do not hesitate to contact us through any of the avenues we have on our contact us page.
Our New EBD High Temp Axial Fan
Ferrari Fan Technology (UK) Limited are proud to announce the new EBD range of high temperature Axial fans. These cylindrical cased axial flow direct drive fans have a casing which is manufactured in
Painted mild steel which is double flanged and has an inspection door. The impeller I manufactured in die-cast aluminium alloy, with adjustable blades. The fan boasts an electrical connection box included mounted on the casing. This range of fan has a working temperature of -20ºC up to 150ºC.
Representing Industrial Fan Services
Ferrari Fan Technology (UK) Limited are proud to announce we are now a representative of Industrial Fan Services. They offer centrifugal fans in special materials, arrangements, casings, soundproofing, insulation, and other special features. Also, they can offer high temperatures and high pressures. The team have extensive knowledge on industrial fans and have over 60 years of experience.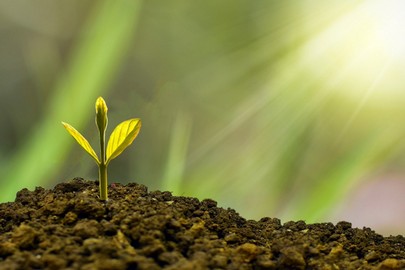 Our 2022 Green Initiative
As part of our green initiative to offset our carbon footprint, we are donating to the World Land Trust (WLT). For every fan ordered in the year of 2022 we are going to donate which will support tree planting and restore forests where once was lost in the past.
With Plant a Tree, you will contribute to global reforestation efforts, restoring lost forests, repairing damaged ecosystems, and mitigating climate changes.
WLT works with in-country partners to protect crucial areas of land, selecting sites that are rich in biodiversity and that support long-term conservation goals to connect and enlarge protected areas. We support our partners with throughout the reforestation process, from the planting and care of young trees, through to their establishment as new forest habitat.
Check out our brand-new series of plug fans 'PFE' available in many sizes up to 1600mm. The highest efficiency ever seen on a plug fan with the top performances you are used to from us. This could be a solution for your industrial applications which may have constraints of limited available spaces.
Available both standard and special arrangements e.g. design temperature up to 450°C, special materials, explosive environments and much more.
For more information on this please do not hesitate to contact us.
Ferrari Fan Technology are proud to announce their most recent new fan series, the FMIX.
This is a range of mixed flow type fans with special centrifugal impeller suitable to operate inside an axial casing.
The range covers 4 impeller sizes from 800 to 1120 mm in diameter.
Flow rates range from 5,000m3/h up to 84,000m3/h (at fan outlet)
How it works:
As standard the fan is supplied complete with motor and is constructed from mild steel with enamel paint finish. The design is suitable for clean air or with light dusts, up to 50mg/m3
For hazardous areas we also offer an ATEX version in accordance with 2014/34/EU, it has an ATEX 2G IIC T3 rated motor and the complete fan is certified ATEX II 2G IIB+H2.
If you would like to know more regarding this product, please do not hesitate to contact us.
Click on the photo to see where the magic happens and take a tour of our Italian factory.
Ferrari have standardised their zone 2 and zone 22 fans to make it easier for you to enquire and order.
We have made it easy for you to select the fan you require by creating a simple enquiry form for you to fill out with your requirements. This can be found on our website or you can email us for more information.
The zone 2 fans are suitable for general explosive gases (excluding Hydrogen and Acetylene) and zone 22 fans for non-conductive explosive dusts.
These fans can be suitable for internal and external explosive atmospheres or internal only explosive atmospheres, which means they can be supplied with ATEX rated or safe area motors depending on the area classification the fans are being used in.
The fans can be supplied with certain accessories such as, flanges, flexible connections, dampers, anti-vibration mounts and protection guards.
For more information on this please do not hesitate to contact us.
Ferrari Fan Technology (UK) Limited have a range of centrifugal and axial fans for Marine environ-ments. These fans are suitable for the installation in essential or civil service Cruise ships, cargo ships and offshore platforms.
The fans are resistant to the corrosive atmosphere and harsh conditions, these are the priorities Ferrari set when designing the Marine fan range to ensure durability.
The centrifugal Marine fans are available in both direct and belt driven arrangements and include a case in hot-dip galvanised steel and impellers and inlet cones in stainless steel. The fan accessories are also constructed specially to support the Marine environment.
The axial Marine fans are available up to a size of 1800mm with a maximum of 200kW installed motor power. These are available in direct driven arrangement 4 with a hot-dipped galvanised steel split case for easy maintenance. We can also offer extras such as vibration sensors with signal transmission or an anti-run-back drive and are available for horizontal or vertical installation.
Ferrari Fan Technology (UK) Limited would like to announce the launch of our Artic range – extreme cold temperature centrifugal fans, suitable for applications needing to work at a temperature of -60C. Ferrari's Artic fans can be constructed in a choice of carbon or stainless steel to meet the specifications of the application. We can supply these fans in direct or belt-driven arrangements. In the case of belt-driven, the belts and pulleys would be constructed in special materials to meet the needs of working at lower temperatures. These fans will be supplied with a specialised motor to meet these requirements. These fans best suit applications in industries such as refrigeration, oil and Marine.
Ferrari Fan Technology are pleased to announce the launch our new ATEX rated F400 fire fan.
This new product is available in limited sizes of our direct driven centrifugal FQ range, handing op-tions are LG0 and RD0.
Each fan will be smoke rated at F400 which has been tested at 400 degC for 120mins, also the fan will be certified ATEX IIB 3G T3 for hazardous gases.
The smoke rated certification meets the EN12101-3 for F400 and can be used for dual purpose of air ventilation and smoke extract in the event of a fire to provide safe evacuation.
Fans will be supplied with an ATEX motor and will be suitable for Zone 2 Gases, which covers where an explosive atmosphere is not likely to occur but if it does will persist for a short period.
These fans are ideal for pharmaceutical or chemical industries, they will allow safe working envi-ronment from hazardous gases and allow safe evacuation in the event of a fire.
We are also offering a range of fan factory fitted features and accessories.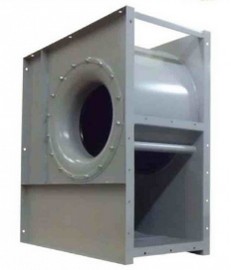 Ferrari's FR range has a new addition, the FRC rigid direct driven single inlet centrifugal fan.
The fan is manufactured to be freestanding, it's design provides physical protection to the fan case and in this standalone arrangement contributes to a more stable solution than the standard FR range with pedestal. The strong angular frame has predrilled holes allowing it to be bolted into a panel or enclosure.
The FRC has a sheet steel case with backward curved impeller. Designed to continuously circulate clean air from -20degC up to 60degC. The fan is supplied with a 3phase IE3 compliant 2,4 or 6 pole motor.
The fan can be selected in a range of materials along with a variety of accessories.

Ferrari Fan Technology (UK) Limited are proud to announce we are now able to offer a new range of centrifugal impeller corrosion-resistant fans made of synthetic materials.
The reliability and durability of these products make for perfect use for the chemical industry, envi-ronmental technology, laboratories, surface technology, the manufacturing sector, and educa-tion and research institutions, e.g. universities and institutes. Plastic roof fans and the appropriate accessories have a broad range of applications in central ventilation systems for residential and amenities construction.
Polypropylene and Polyethylene materials provide high UV stability and excellent corrosion resistance.
The range includes everything from classic centrifugal fans with direct drive or belt drive to duct fans and horizontally or vertically blowing roof fans, depending on the application. Numerous ma-terials including drives and accessories allow for a broad range of applications including even sys-tems with explosion protection. The available sizes and rotor types make for the right choice of fan for every application.